Lockport Industrial Park
The Town of Lockport Industrial Park offers the conveniences of the latest in technology combined with a diversity of businesses, ranging from datacenters to advanced manufacturing and warehousing and distribution.
Located on a 400 acre site in central Niagara County, New York, near the intersection of NYS Routes 31 and 93, the Lockport Industrial Park is adjacent to the General Motors and Delphi Thermal complex in Lockport.
Competitively priced and positioned for multi-modal opportunities, the Town of Lockport Industrial Park has state of the art infrastructure and fully serviced sites that are shovel-ready. Sites from 2 to 50 acres are available!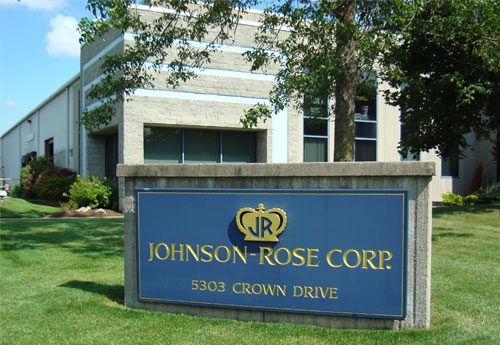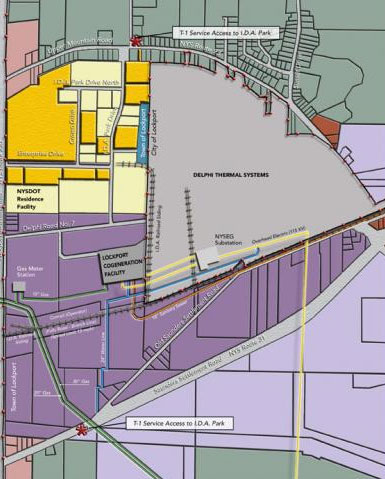 Park Details
Acres Available: Approximately 201 acres
County: Niagara County
Former Use: Agricultural
Zoning: Industrial
Price: $ 25,000 per acre - negotiable
Lease: N/A
Special Incentives: The Lockport Industrial Park offers businesses the highest level of broadband internet services in Western New York. Fiber in virtually unlimited bandwidths is available within the Industrial Park from Intellifiber and Time Warner.
Other Incentives: Progressive Tax Abatement Programs, Completed New York State Generic Environmental Impact Statement for SEQR, Water, Sewer, Road Infrastructure.
Access Details
Closest Highways: NYS Routes 31, 93 and 270
Miles to Highway: Adjacent
Closest Interstate: I-1990
Miles to Interchange: 10 miles
Access Road: Junction Road & Route 93
Rail Service: CSX
Closest Airport: Niagara Falls International Airport – 15 mile
Utilities Details
Water: Niagara County Water District
Sewer: Niagara County Sewer District
Electric: New York State Electric & Gas
Natural Gas: New York State Electric & Gas
Telecom: Intellifiber, Time Warner, Transwave Communications