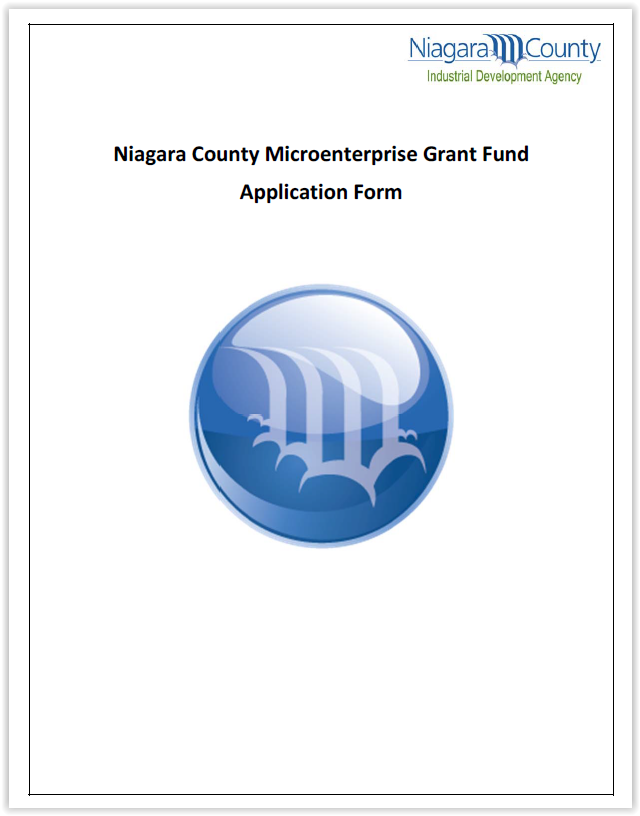 Download an application here.
Available funds for this program have been exhausted. Check back soon. The application window will re-open when additional funding is available.
Program Details:
The Niagara County Microenterprise program provides resources to support and foster the development of microbusinesses by providing grants in conjunction with capacity building and entrepreneurial assistance. Awards to individual businesses will range up to $25,000.
Eligibility:
Applicants must be:
A private for-profit business entity; corporation, partnership, or sole proprietorship that is legal, licensed and operating.
A New or expanding business with five or fewer employees, one or more of which may be the owner of the business at the time of application.
Be located or intend to locate their business in towns or villages within Niagara County.
*The Cities of Niagara Falls, Lockport, and North Tonawanda, have additional programs to assist micro-enterprise businesses.
Contribute at least 10%, in cash equity, of the cost of the project.
Create one (1) full time equivalent (FTE) new job, taken by or made available to persons from low-to-moderate income (LMI) families OR be owned by a person defined as LMI.
Use of Funds:
Grant funds must be used by the recipient for:
Inventory
Purchase of machinery, equipment, furniture and fixtures
Working capital
Grant funds shall not be used to purchase real estate to repay existing debt, or to undertake building façade or interior renovations (construction work).
Additional Training:
Niagara County Center for Economic Development has partnered with the Small Business Development Center to provide free training that will cover various topics such as legal issues, taxes, recordkeeping, accounting, financing, marketing and advertising, and employee issues.
CONTACT FOR MORE INFORMATION:
Andrea Klyczek, Assistant Director
716-278-8761
SBDC Partnership:
The Niagara Small Business Development Center (SBDC) offers training and instructional programs targeted to the needs and interests of small businesses at every stage of growth from startup to expansion. The SBDC provides management and technical assistance services including: business planning, development of marketing strategies, cash-flow projections, and financial analysis.

The SBDC can help Western New York entrepreneurs:
Understand the importance of a business plan
Discover sources of funding
Prepare for e-commerce
Identify avenues for exporting goods and services
Develop marketing plans
Assess an invention's marketability
Comply with licensing and regulation