Featured News - Current News - Archived News - News Categories
Niagara County to Hold Outdoor Career Fair at Oppenheim Park
by Niagara County Public Information Office
Wed, May 24th 2023 11:00 am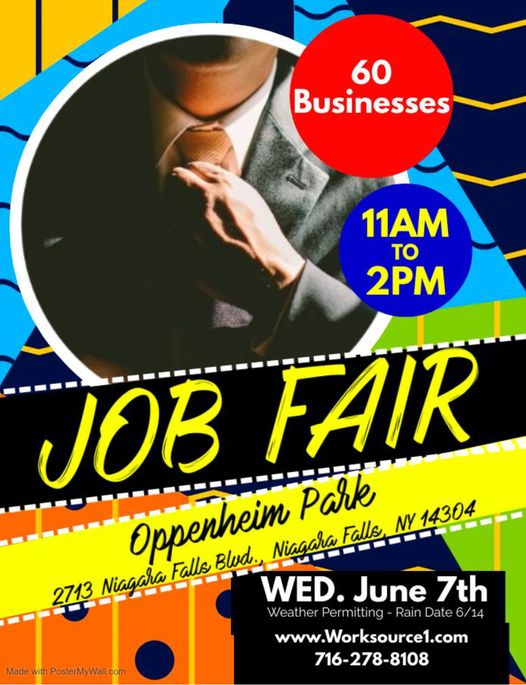 The Niagara County Department of Employment and Training will be holding an outdoor career fair on Wednesday, June 7 at Oppenheim Park for those seeking employment. Approximately 60 companies with open positions have signed up to take part.
"There continues to be more open jobs than employees to fill them across Niagara County," said Niagara County Legislator Jesse Gooch, Chairman of the Community Service Committee and a small business owner whose company has participated in these events. "For those not currently employed to those looking for something different, our career fair is a chance to see what opportunities are out there that could be the right fit for you."
Don Jablonksi, Director of Employment and Training said the event will be held from 11 a.m. to 2 p.m. in Oppenheim Park, located at 2713 Niagara Falls Boulevard in Wheatfield. Businesses will be located along the entrance driveway to display information on their company and meet with job seekers. No appointment is necessary.
"It seems we receive phone calls every day from employers looking to hire," said Jablonski. "They are looking for reliable and dependable candidates and are willing to provide significant training to those who may lack experience. Plus, our WorkSource1 team will be present to provide job seekers with servicers like resume writing and interview prep, to further aid their job search."