Featured News - Current News - Archived News - News Categories
Resources to Help Your Business Through COVID-19
by NCCED
Mon, Apr 20th 2020 11:00 am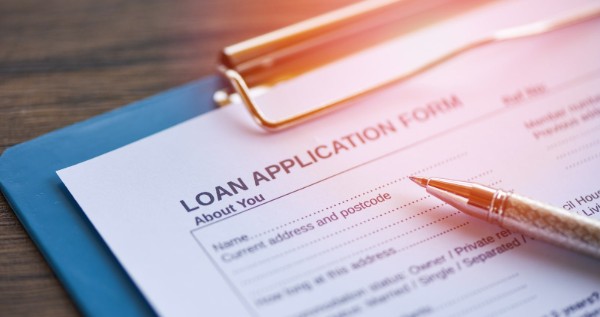 Below you will find the latest useful links and information to assist you and your employees as we navigate through these difficult times
WNY COVID-19 Business Impact Survey. The Niagara County Center for Economic Development has joined the Buffalo Niagara Partnership and other local chambers, economic development entities and local government to conduct the WNY COVID-19 Business Impact Survey. If your business did not receive an emailed invitation to participate in the survey on Tuesday, April 14th, you can request a copy of the survey here. This survey is designed to assess the pandemic's impact on Western New York businesses and should take no more than 10 minutes to complete. All respondents' information will be confidential and only aggregate data will be shared. The deadline to respond to the survey is Friday, April 24th. The Niagara County Center for Economic Development greatly appreciates your participation, as it will provide us with valuable information on how to assist you now, and as we emerge from this crisis.
Save Small Business Fund. This initiative by the U.S. Chamber of Commerce Foundation is funded by corporate and philanthropic partners, and is a collective effort to provide $5,000 grants to as many small employers as possible. The U.S. Chamber of Commerce hopes these supplemental funds will help bridge the gap in the days and weeks ahead. To qualify, you must employ between 3 and 20 people, be located in an economically vulnerable community and have been harmed financially by the COVID-19 pandemic. To learn more about the program and how to apply visit.
IRS Employee Retention Credit. The U.S. Treasury Department and the Internal Revenue Service have created the Employee Retention Credit, designed to encourage businesses to keep employees on their payroll. The refundable tax credit is 50% of up to $10,000 in wages paid by an eligible employer whose business has been financially impacted by COVID-19. Employers can be immediately reimbursed for the credit by reducing their required deposits of payroll taxes that have been withheld from employees' wages by the amount of the credit. To learn more about the program and to see if you qualify click.
Sources for Face Coverings. On April 17, 2020, Governor Cuomo's Executive Order went into effect requiring all people of New York to wear a face covering if they are in public and not able to maintain social distancing guidelines. If you are in need of face coverings, either for personal use, or to protect you and your employees at work, click here to see a list of companies that are making them. If you know another business who is also providing this essential service, please let us know and we will add them to our list.
Winery Business Optimization of the CARES Act. Gregg McConnell from Farm Credit East provides some helpful tips to New York State wineries on how to navigate the CARES Act Paycheck Protection Program and the IRS Employer Retention Credit and provides some scenarios to demonstrate which may be a better fit given your current circumstances. Learn more here.
COVID-19 Programs Explained. Commissioner Casale joined Niagara County Legislature Chairwoman Wydysh on April 14th during the Niagara County COVID-19 Update to discuss some important programs and resources that are available to assist area businesses during this unprecedented time. Watch here.
2020 Census Participation. As you are probably aware the 2020 Census is underway throughout the country. Given the current health-crisis and the crushing affect that it has had on the economy, it is more important now than ever that Niagara County and all of New York State has a historic level of participation in this year's census. Niagara County's representation in government and continued annual share of over $675 billion in federal funding will be determined in part based on the results obtained through the 2020 Census questionnaire, which highlights the importance of ensuring a complete count of all residents. We have put together this flyer, which contains an embedded link to the 2020 Census Questionnaire. We would encourage you to share this will all of your employees and contacts. A low participation will affect us all in a negative way.
Stay engaged. Continue to visit our website in the coming days and weeks for updates on available assistance as we work through this difficult time together. Our staff is working hard to compile a complete list of programs. Information can be found under the COVID-19 tab.