Featured News - Current News - Archived News - News Categories
Application Period Open for Lake Ontario Business Resiliency Program
by NCCED
Tue, Dec 10th 2019 11:45 am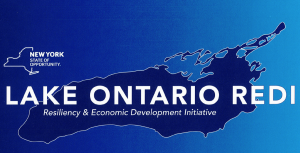 Empire State Development's Lake Ontario Business Resiliency Program will provide $30 million in grants of up to $200,000 to eligible applicants who experienced direct physical flood-related damage due to the high-water levels from Lake Ontario and the St. Lawrence River in 2019. Eligible applicant types are expected to include small businesses, not-for-profit organizations, farms, homeowners' associations and owners of rental properties. The deadline to submit an application is January 31, 2020.
Under the Program, grants may be available to reimburse up to 50% of an eligible applicant's capital improvement project(s) that are designed to strengthen their business against impacts of future flooding and make their business more resilient in nature. Each project must also receive matching support from a local government totaling at least 5% of state funds to be awarded under the Program.
To learn more about the program and eligible projects, or to complete an application, click.
Related Articles