Featured News - Current News - Archived News - News Categories
Niagara County Industrial Development Agency Continues to Help Spur Growth in the City of Niagara Falls
by NCCED
Mon, Dec 9th 2019 11:40 am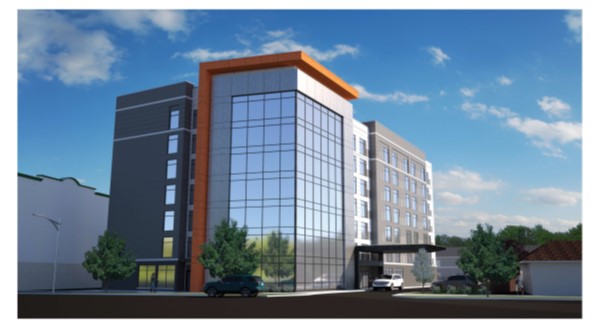 Three new projects in the City of Niagara Falls totaling $41,120,000 dollars of investment have been approved by the Niagara County industrial Development Agency in the month of November 2019. Direct employment is expected to increase by 82 jobs, with a further 13 being retained. Payrolls for these new jobs should total $2,459,942 annually after the 3rd year. These projects will all be receiving 10 Year PILOTS, Sales Tax Abatements, and Mortgage Recording Tax Abatements.
Two of the projects are hotel and market rate apartment combinations, and one is a relocation of a Truck and Maintenance shop.
Merani Hotel Group Plans to construct a five story mixed use building with 36 market rate apartments, a 68 room Holiday Inn Express, and a Tim Hortons and Circle K on the first floor. The City of Niagara Falls May provide a 485-a property tax abatement.
Whereas, Plati Niagara Inc. wishes to build a new 7-story, 120 room Choice Hotel (Cambria flag) and 3 two-story market rate residential apartment buildings (6 apartments total) on a 1.5 acre vacant parcel that the company currently owns.
Both have strong previous experience and are a welcome force in the City of Niagara Falls. The Merani Hotel Group has over 30 years of hotel experience in the Niagara Falls Region. The company currently operates 5 properties and over 700 rooms on the American and Canadian side of Niagara Falls. The Strangio family, whom will be building the Cambria Choice Hotel has a strong track record as hoteliers in the Niagara Falls market, having constructed and currently operating the Quality Inn and Wingate by Wyndham in the City.
The Merani Hotel Group has already been busy in 2019, earlier in the year the company applied to the NCIDA for sales and mortgage recording tax incentives to construct a structure containing 39 market rate apartments on the upper three floors of a four story building, with retail spaces on the first floor.
Santarosa Holdings for its part will be acquiring, upgrading, and renovating a building for use as Buffalo Fuel Corp's Truck and Maintenance shop. Buffalo Fuel was approached by another company to lease a large portion of their 4870 Packard Rd location, forcing them to move to a new location. The building is currently vacant but was previously used as a warehouse/storage facility.
These new projects are welcome for their contributions to regional wealth creation, support of regional tourism, and generation of local revenues among other things.