Featured News - Current News - Archived News - News Categories
CCE of Niagara County Offers Beginning Farmer Training Program
by NCCED
Wed, Dec 4th 2019 09:00 am
Rich Woodbridge, CCE of Niagara County farm Business Educator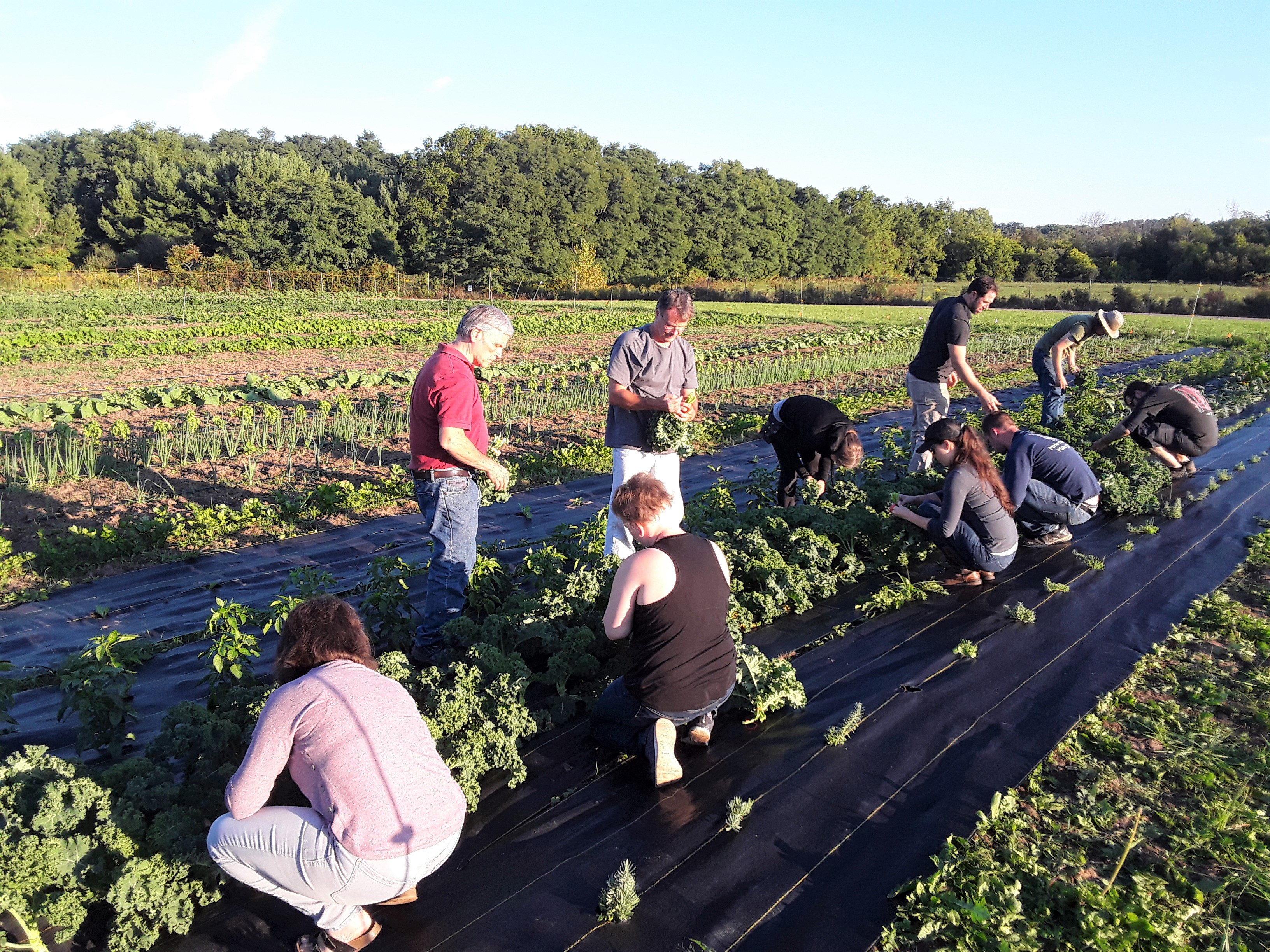 This year, Cornell Cooperative Extension of Niagara County launched the region's first ever Beginning Farmer Training Program. This hands-on, season-long program taught beginning and aspiring farmers the business of profitable market gardening. Market Gardening is the method of growing a large quantity of high value produce on a relatively small acreage. Through farm tours, field work on a 1-acre Field Lab and over 50 hours of classroom learning taught by industry experts, the students gained the knowledge of how to launch an agricultural business and take a product from seed to sale.
From learning how to harvest and wash lettuce efficiently to listening to a presentation on social media marketing, every part of the program was designed to give students the confidence and know-how to take their business ideas to the next level. The course not only provided training in crop production, but also a deeper understanding of small-scale farm management and the entrepreneurial skills to start a farm business or find employment at local farms. Guest speakers from the USDA, Freed Maxick CPA, the Small Business Development Center, Cornell Cooperative Extension and other local farms rounded out the program and provided a network of talented people to provide support and guidance.
New York State lost over 2,100 farms between 2012 and 2017, at a rate twice the national average. With nearly two-thirds of farms currently being managed by someone over 55 years old, there will be an unprecedented turnover of farmland within the next two decades. This Beginning Farmer Training Program was born out of the dire need for skilled agricultural workforce development training for the next generation of farmer in our region.
12 students participated in the inaugural 2019 class. During the program, two found jobs in the agricultural industry, two others worked with the local Small Business Development Center to create businesses and most are planning to launch or grow an agricultural business within the next five years. There is already a waitlist of students for 2020. The CCE Niagara Beginning Farmer Training Program aims to continue into the future and possibly expand into other regions. To learn more about the program and how to register visit.